For A Stronger, Leaner You
Bringing you a fresh new perspective on Pilates.
Dynamic Reformer Pilates is an innovative, results driven class that will tone, sculpt and strengthen your body in ways you never thought possible. Are you ready?
"I have spent years in the gym, but to no avail, yet Power Pilates has changed my shape in 2 months. It does what is says on the tin, "longer, leaner and stronger"
– Chrissie Owen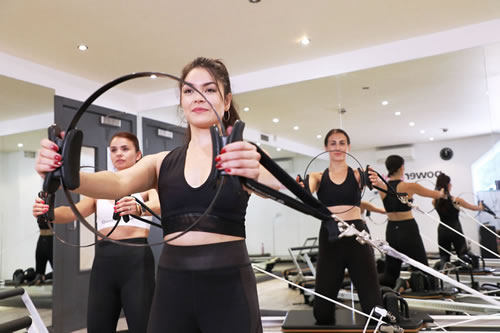 The 55 minute class combines classical reformer Pilates exercises with traditional exercises such as squats, lunges and push ups. These are performed on the reformer, (a bed like machine built with pulleys and springs), which adds resistance to each exercise and increases the overall intensity.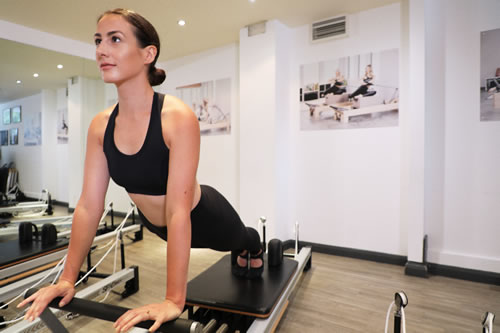 Although not for the faint hearted, our classes are designed to suit all levels, meaning that you can work at your own pace in a safe, professional and energised environment. We also offer beginner classes, which are perfect for those who have never done Dynamic Style Reformer Pilates and those wanting to work at a slower pace.
We are situated in studio 3 in Breeze Yoga which is just 1 minute walk from Beckenham Junction Station.
Breeze Yoga is a beautiful studio location, which emulates a perfect atmosphere to focus on your Pilates workout. It has newly refurbished changing facilities with showers.
Power Pilates UK @ Breeze Yoga
9 Albemarle Road
Beckenham
Kent BR3 5HZ
07939 412058