Whether you're new to our studio. or have been around a long time. We thought it would be fun for you to meet our trainers and find out a little more about them!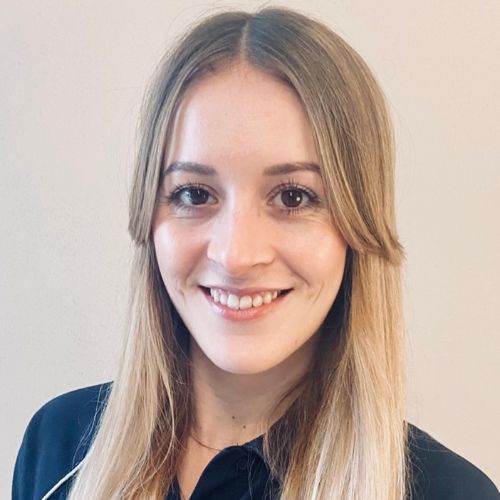 BIO:
Abby is an ex-professional dancer, who trained at Central School of Ballet and Laine Theatre Arts.
After undergoing major foot surgery in 2018 after touring the UK and internationally with 'Mary Poppins The Musical' her dance career prematurely ended. During her ongoing rehabilitation Abby found her way to Pilates. After feeling the personal benefits, she decided to complete her training with APPI (Australian Physiotherapy and Pilates Institute) and never looked back!
She is Reformer, Matwork and ante and postnatal trained. She is also currently undergoing her full equipment certification. She teaches pilates in boutique studios throughout South-East and Central London.
Her classes will make you feel stronger, more mobile, and with a deeper connection to your body's capabilities.
Favourite Exercise:
My favourite exercise is a standing chest press with lunges. I love exercises that challenge full body control, especially balance, core and upper body strength.
What Makes Her Human:

I love to cycle around London (I recently purchased a Brompton bike), be in nature (Kew Gardens is my favourite place) and eat good food (especially tapas as I love seafood!).
Abby's Top Tips:
'Consistency is key' – committing to your physical and mental wellbeing means showing up for yourself week after week, especially on the days when it feels hard.
'Mind over matter' – if you tell yourself you can't do something then you can't. We're far more capable than we realise if we just believe we can!
'You deserve to focus on you' – even if it's just for a 1 hour pilates class a week. You deserve to feel good when you move, and leave feeling strong and empowered.
Check out Abby on our Instagram