Whether you're new to our studio. or have been around a long time. We thought it would be fun for you to meet our trainers and find out a little more about them!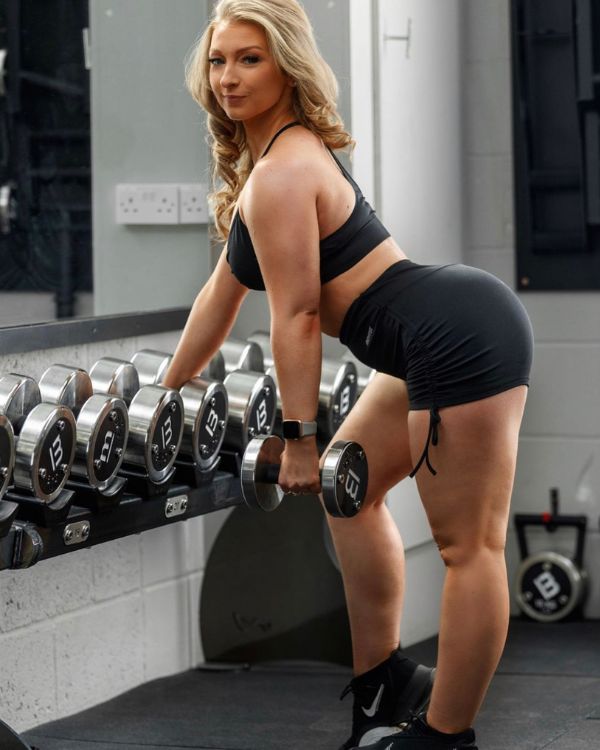 BIO
Natalie is originally from Liverpool and has grown up dancing, gaining her National Diploma in Musical Theatre and Dance from Bird College, Sidcup. After graduating, she spent her time dancing down the parades at Disneyland Paris.
She started her Pilates journey to overcome an injury and instantly fell in love. Natalie now teaches Pilates, dance and other fitness classes around the Bromley area.
Natalie loves helping encourage people to move their body in a way they love to reach their fitness and wellness goals. She loves a leg burn, high energy music and all the pulses!
Favourite Exercise:
Lunges – I love working lower body more than anything and find the burn super satisfying. Lunges on the reformer can be performed in so many different ways with any prop, either a heavy spring lunge or no springs lunges to challenge that stability. Don't worry I will always add pulses at the end.
What Makes Her Human:
I am the biggest dog lover ever, I have SIX dogs at my parents house. Darcy, Phoebe, Rafa, Luna, Daisy & Poppy.
Natalie's Top Tips:
1 – SLOW DOWN – slow, controlled movements are so important to find that mind to muscle connection and perfect the movement. Quality over quantity.
2 – Challenge yourself – give yourself that push. If we give a harder spring option or higher level exercise, give it a go! You're stronger than you think. Nothing changes if nothing changes!
3 – Switch off from everything else. Focus purely on you and your class. This time is yours, leave your worries outside and give yourself time for you.
Check out Natalie on our Instagram